3 Nutrition Hurdles Keeping

You Stuck
... and an easy mealtime secret to overcoming them all… FAST!
I Want My Free Trial To Fit Rise 365!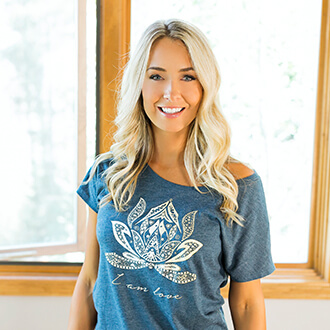 Hi, it's Danette,
For the past 8 years, I've watched and experienced the JOY of women going through our programs…
From our Challenges and Detoxes to our 7 Day Jumpstart — Women see incredible results.
They release more weight than ever before…
They start to LOVE themselves from the inside…
And they begin to move, feel, and in some cases, ACT like they're getting younger by the day :)
Take a look at a few of our
"average" results

(that are nothing short

of incredible…)
Claire has lost 31 pounds and counting!
- Clarie J.
"Today is my one year DM anniversary!
I came across a video of Danette by chance on Facebook late December... what caught my attention was the fact she was talking about the mindset. This really spoke to me. I had lost my Mum to Cancer back in September 2018, and the grief was overwhelming, and was affecting me and consequently my relationship with my husband and loved ones. I needed to get out of a rut and learn to be happy again.
I joined the new you 30-day challenge on 7th Jan 2019 and really committed, then I joined FitRise 365 in February. I didn't even realise I needed to lose weight, I am loving my new lifestyle and the new healthy, happier me (and so does my hubby!). Hope my pictures, taken a year apart, inspire you.
Best wishes."
Beth lost 57 LBS and gained a new life!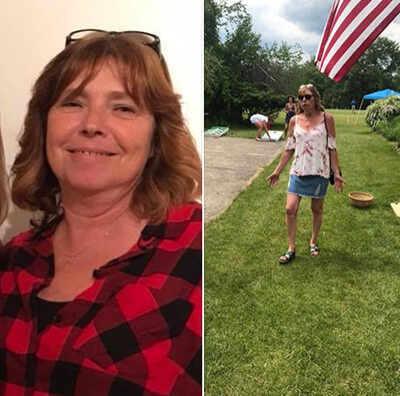 - Beth B.
"I was always very thin until I had my 3 kids. I gained 100 pounds with my first and never lost the weight. Life got busy and never thought about getting in shape when in my 30s. Fast forward a few years and at age 40 have a total hysterectomy because of a 27-pound cancer tumor.
I started thinking I need to take back my life but menopause showed up. The pounds were adding up and I was drained. Both my parents passed away within 3 months of each other. I knew I had to do something and was very down on myself, I hated everything about me and my life. I was sulking when I saw Danette's video on Facebook. I thought what kind of crap is she going to sell me nasty frozen food or pills hard workouts. But I watched and she got to me. I am so so happy I clicked on that video it has changed my life. It wasn't just the 52 pounds that I never thought I would lose, but my whole outlook on life has changed. I can not thank you enough Danette May you will forever be in my heart."
Huma lost 70 pounds and countless inches!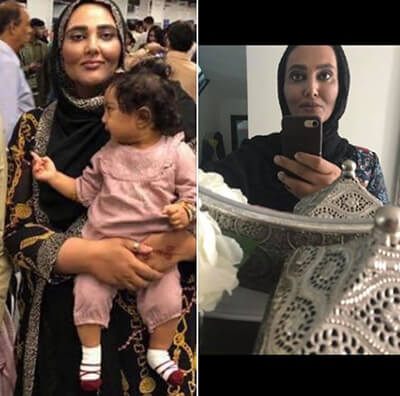 - Huma K.
"Its my danetteversary!
It has been a wonderful well rounded learning experience. I had set a goal for 1 year, which was to release 75 pounds and to take care better care of myself in all respects, my skin my happiness, My body, ME.
I have released 70 pounds, countless inches and gained a better understanding of what success is for me.
Danette May my heart and body thanks you."
54 pounds lost at
age 54!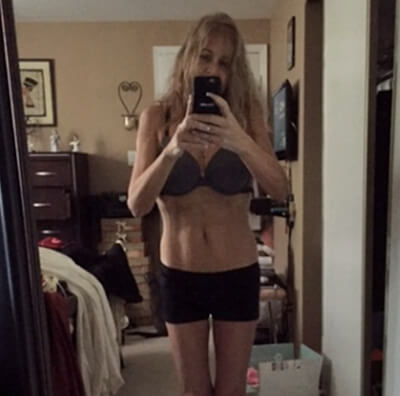 - Lynne F.
"Best decision I've ever made. Life changing! Thank you Danette! Starting weight 174.4, 54 years old and going through menopause. Could I do this? Yes, I could, I did and I did it well!! I followed Danette's food plan exactly, just as she laid out for us until I reached my goal weight of 120 lbs.
I released 54.4 lbs. by August, in just 7 months. Imagine that?! My doctor took me off my hereditary high cholesterol medication, in April, just 12 weeks after starting with Danette. He was pretty impressed! My numbers have only improved since. I lost weight for 54 consecutive weeks! By the end of January, I was 12 lbs. under my goal, having lost a total of 66.4 lbs.
My body finally found its happy weight and leveled off at 108 lbs. I've been maintaining since, with ease!"
But even still…
There are "hurdles" which slow your progress — especially when it comes to maintaining your NUTRITION — without you even knowing!
I call them
Nutrition Hurdles

, and they plague almost EVERYONE who finishes a program and decides to

continue alone...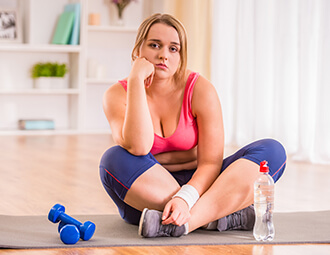 Making it harder to release those last 10-15 pounds…
Even sending you back to square one with shattered confidence.
Girl, I know how it feels to lose everything you've worked towards.
There's nothing worse than seeing your progress fade away.
But right now…
It's not a matter of willpower or not knowing WHAT to do.
Here is EXACTLY what I see happening every day stealing your progress and your hope along the way…
And a quick, simple, and LOVING way to overcome hurdles waiting to trip up your progress.
3 Nutrition Hurdles

Keeping

You Stuck

... and an mealtime secret to overcoming them all… FAST!
"I have no time
to cook!"
Nutrition Hurdle #1
I hear this all the time. And I get it. Going from home, to work, to home again… it's a REAL challenge coming up with great-tasting home-cooked meals that are good for you.
So, you head to Pinterest and find some 1-pot meal… again. And again. And again.
And eventually, your entire nutrition plan is out the window. Because the MEALS you're eating are not vetted by experts. They're just quick fixes that don't serve your higher self.
But there's good news.
There's an easy way to rise above this hurdle and enjoy delicious, nutritious, healing meals that take almost no time at all…
Below you'll discover how to get an entire year of food options, broken down into daily meals and weekly schedules you'll LOVE…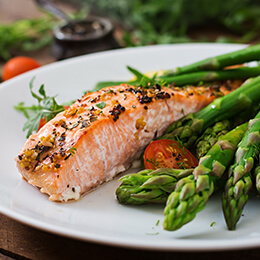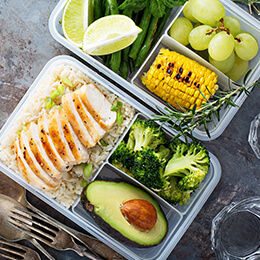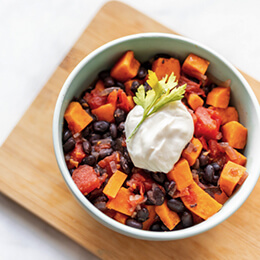 "I eat the same thing… Every. Single. Day!"
Nutrition Hurdle #2
Hurdle #2 had you scrolling through Pinterest for some mealtime inspiration. Now that you've found a few winners… eating the same thing gets BORING FAST (and that new "fave" dish is the LAST thing you can stomach.)
You need a "go-to" source of vetted recipes that are not only easy to make but taste GREAT…
I've got the PERFECT solution for you:
Keep reading to see how to receive 12 Months of Customizable Meal Plans And "Swappable" Recipes including favorites like…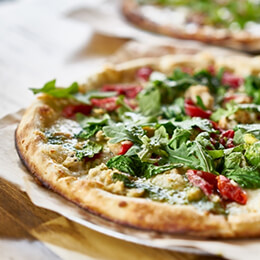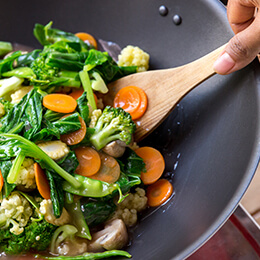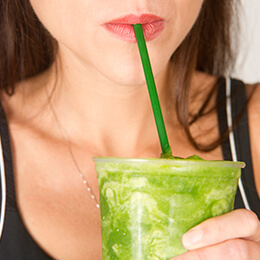 Thin Mint Cookie Smoothie
"Help… I Have Kids
(and Grandkids!)"
Nutrition Hurdle #3
This is the most helpful hurdle of all! Because it lets YOU be a kid again.
How many times do we get "too serious" or not have fun with our health journey?
I suggest including delicious DESSERTS… and not depriving you of the foods you love… while you're getting the body, mind, and soul of your dreams.
Desserts like…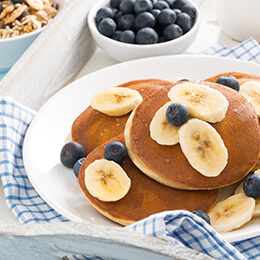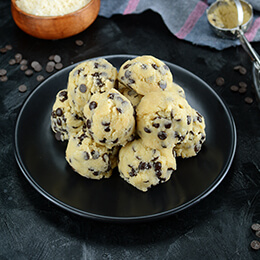 Chocolate Chip Cookie Dough Balls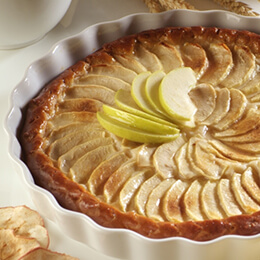 Now THIS is where it gets fun… scroll down to see how I'm making mealtime something to look forward to… rather than a "necessary evil…"
Here's How To Start Using Food As Fuel…

And Start Seeing Results That You LOVE

(and

that LAST!) For FREE!

At the end of the day, my passion is to coach as many women as possible to step into their purpose and discover radical self-love through Healing Foods, Healing Movement, and a Healing Mindset.

Healing Foods

Healing Movement

Healing Mindset
I want you to shine bright, feel your spirit ignite, and live a rewarding life every day.
A HUGE part of the journey is what you FEED your body.
I know you're going to enjoy Fit Rise 365 so much I am giving you a FREE 30 DAY TRIAL! It includes a worry-free and done-for-you meal plan library that's updated with new recipes, ingredients, and delicious new options for you regularly.
It's all about making eating a pleasure so you can serve the body and life the fuel it wants!
I'm excited to see how YOU make mealtime, your FAVORITE time of the day.
Just like
one of our Fit Rise "sisters"
— Jane.
Jane completed a Challenge, and at first, she wanted to make sure she didn't 'fall off the wagon' so to speak…
And she didn't!
Jane consistently lost 8 pounds a month — and it hasn't slowed down!
Not once did she have a plateau or feel like she needed something different.
The weight just kept falling off.
So what did she do?
Simple. Jane joined Fit Rise 365.
And being a part of our Fit Rise 365 sisterhood is what REALLY helped her stay strong, motivated, inspired, and committed to her NEW life.
In her own words…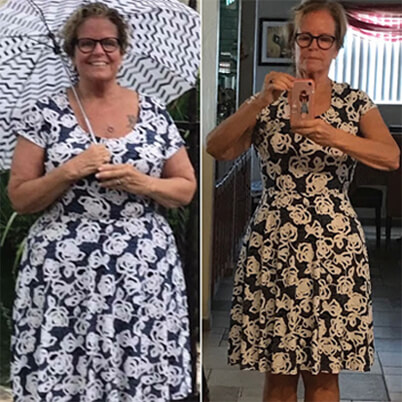 "I joined FitRise right after [the August] Challenge. I have lost consistently 8 pounds a month. My weight loss hasn't slowed down, I never had a stall or plateau along the way... I can't believe it! I just can't! The weight just kept falling off!
I am thankful that I can sew, I kept taking my clothes in a few inches as needed. Yes, that is the same dress! I'm going to be 65 years old in July, and I have a lot of extra skin, but I'm fine with my clothes covering it.
I have no plan to stop this lifestyle or change, so we'll see if I keep losing... it's been quite a journey so far, and the ladies in Fit Rise 365 have made it so much easier with their suggestions, love, and support!
I only do Danette's workouts and walking... I do meditations daily.
Love to you all, and thank you for my beautiful new life!
Jane is a perfect example of WHY I do this!
At 65 years young, Jane proves that no matter your age, weight, location, or any 'muck,' you're dragging around…
You. Can. Do. This.
And there are so many stories just like Jane's…
But I'm more excited about YOUR story.
The way I see it...
Right now you have
2 options:
Option 1
You can continue to struggle with mealtime prep for yourself and your loved ones, not knowing what to eat, and wonder if you're getting the BEST information — from a trustworthy source, because let's face it, you have most likely tried multiple programs without lasting results!

Option 2
You could do something to serve YOU today and every day!
Join Fit Rise 365 FREE For 30 Days and get everything you need to make nutrition and food choices SIMPLE…
And so much more!
If you haven't heard the buzz...
Fit Rise is an online healthy living portal that gives you
daily meal plans, movement plans,

and

a meditation schedule

that works around

YOUR goals.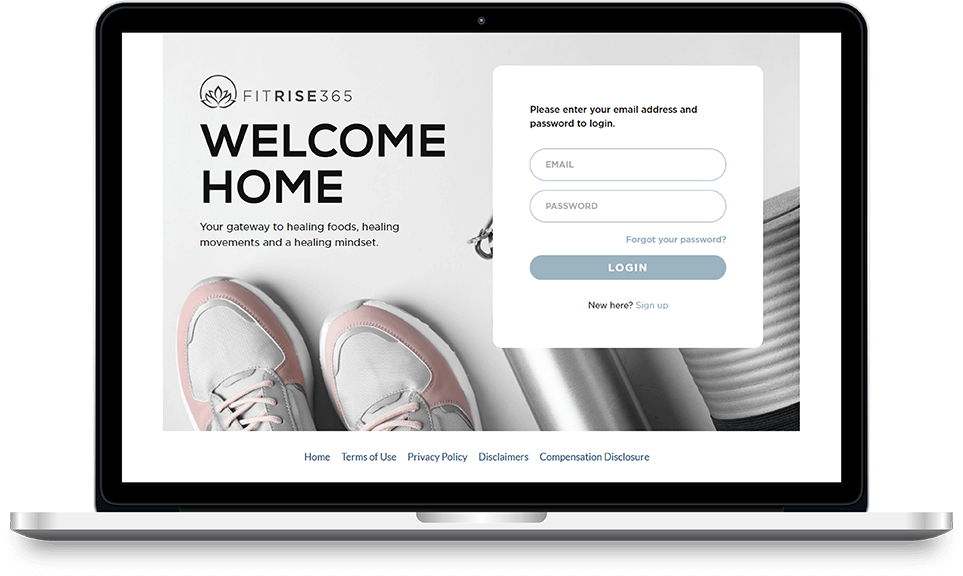 My goal is to empower you with simple food choices and take the confusion away from making healthier decisions in your life every day.
To start, Fit Rise gives you access to an entire year of food options, broken down into daily meals and weekly schedules you'll LOVE…
So no matter where you live, or what choices you have available…
Fit Rise 365 makes mealtime
fun, fast, nutritious…

AND delicious!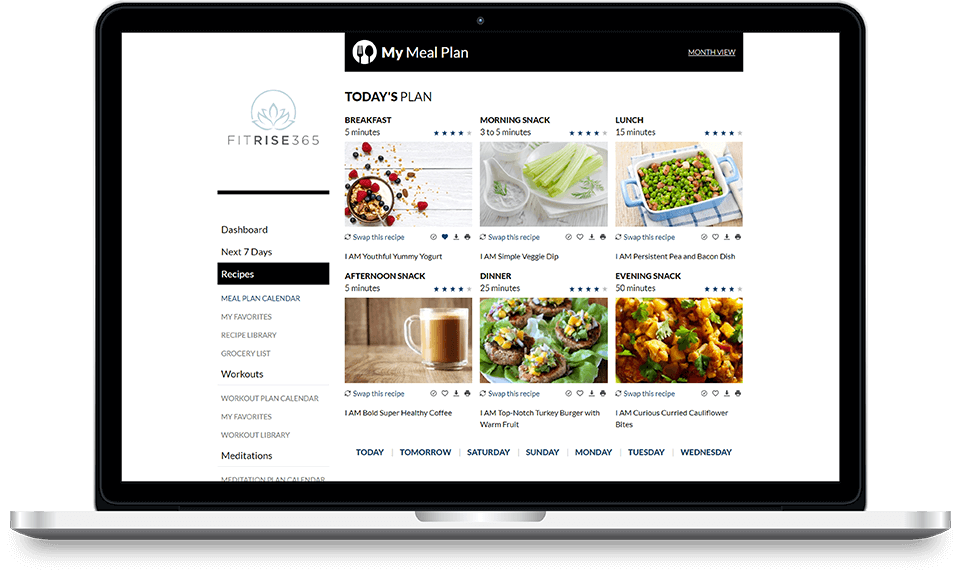 Just log in, and you can see EXACTLY what mealtime will look like — for the next 7 days… 14 days… or even the whole MONTH (if you want to plan that far in advance).
You will no longer get that glazed over look on your face when the inevitable question, "WHAT'S FOR DINNER?" pops up...
Instead, you'll be able to schedule your week, spend more quality time with the people you love, all because you're not worried about food!
And every meal includes pre-selected ingredients you can find at local grocery stores.
Of course, if you live in a rural or remote area and cannot find certain ingredients, or maybe you just don't like an ingredient, you can replace it or the entire meal.
Simply look for the Foods & Exchanges tab to see a robust list of alternatives that appeal to you.
Choose your favorite option, and enjoy it!
Here's how you can get started:
I Want My Free Trial To Fit Rise 365!
We give you even more...
Fit Rise 365 gives you a
new workout everyday

so you never

get bored!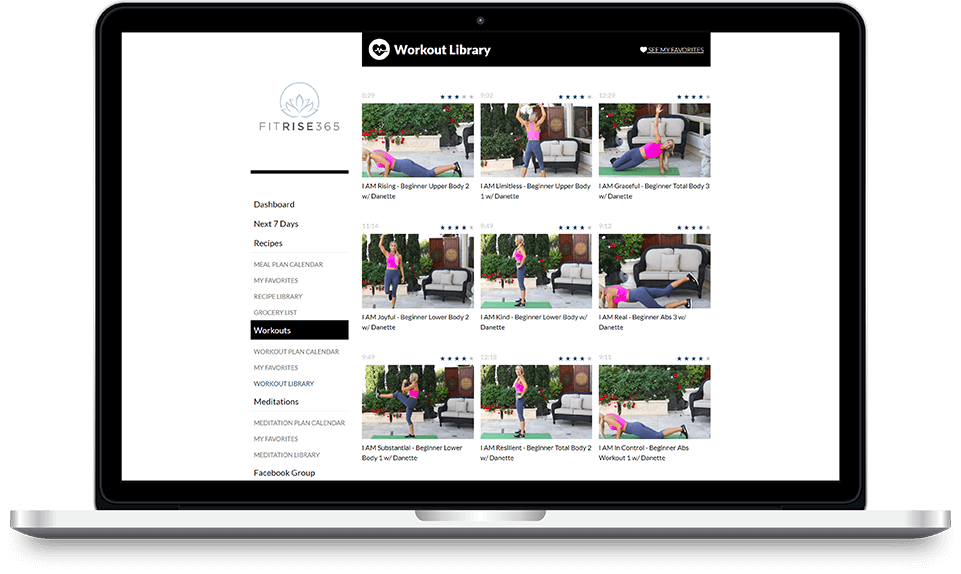 This means you will have access to a full library of workouts that you can enjoy in your home, in nature, or even in the office. Plus you will get them done in just 10-20 minutes without having to pay for that expensive gym membership.
You will have the the whole week layed out for you with what workouts you can do, and you will be able to go at your pace. Don't feel like you are killing yourself just to keep up with each workout having a beginner, intermediate, and advanced version.
Bring Danette into your home for a fun workout with just a click of a button.
We don't stop there...
Fit Rise 365 provides you with

daily meditations

so you can clear the muck in your life
and RISE!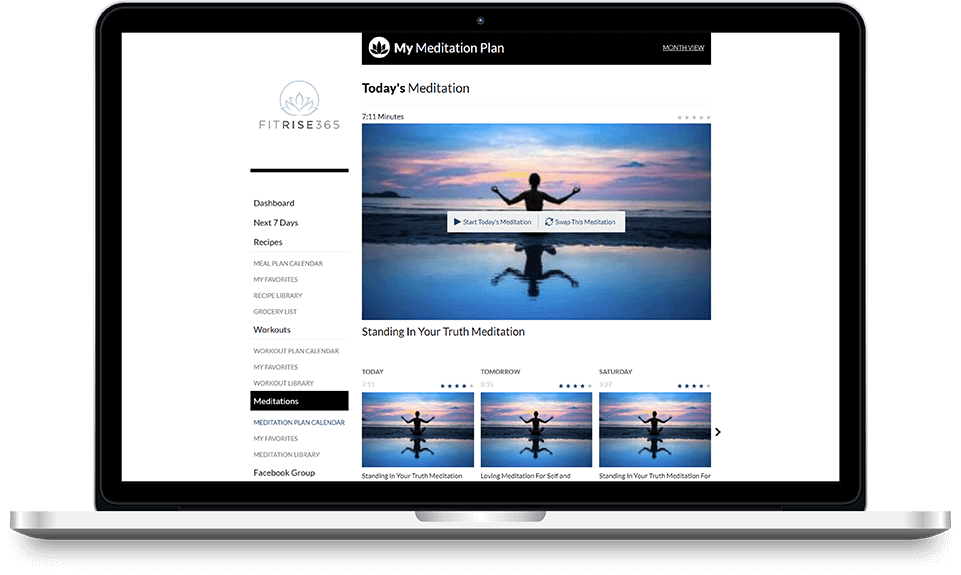 I've discovered your MIND is the key to lasting weight loss. If you believe "food sticks to your hips if you just look at it" or you aren't worthy to be sexy, your subconscious mind will sabotage ALL your weight loss efforts - REGARDLESS of what program you're following.
The pain and mental "muck" we carry with us daily that is always holding us back can only be cleaned up and removed from our lives with mindful deep meditation. You will be able to clear your mind and find the balance you need with a guided meditation daily.
You will also have access to the full library of meditations for those moments when you feel like you need more. With Fit Rise 365 you will have all the resources to place healing foods, healing movements, and have a healing mindset in your life fueling your journey to a new better you.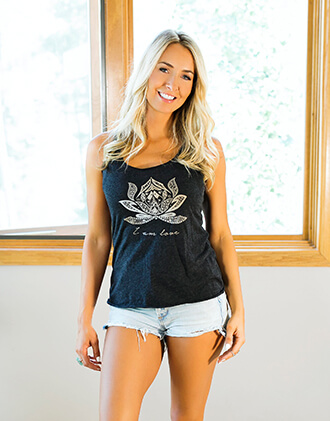 At the end of the day, my passion is to coach as many women as possible to step into their purpose and realize true self-love.
I want you to shine bright, feel your spirit ignite, and live a rewarding life every day.
And when you join us today, you'll be surrounded by women who are on the same path.
I believe in you.
And I'm so excited to WELCOME you to the next phase of your journey into a long-lasting, confident, healthy, and vibrant life… and your sisters in Fit Rise 365 are waiting for YOU!
Take a look at some more
incredible results!
I don't know of any other program out there like this one!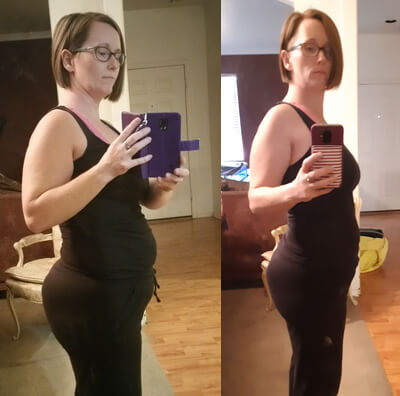 - Glenda Fisher
"I love that Danette not only helps us to heal our bodies but also our minds too. I am really working on trying to heal my mind, being more positive and also trying to love myself. I don't know of any other program out there like this one. It truly is the whole package and Danette is the real deal!
I could tell she had a realness about her as soon as she popped up on my Facebook feed a few years back. I am not sure how much weight I have lost but I can tell that I am feeling better about myself and have definitely lost weight.
I am learning to love myself every step of the way but most of all I am learning to love this healthy life. I want to be healthy for all my children so I can be here, in good health, for as long as possible. I have a wonderful husband, two girls 3 and 8 yrs old, 3 older step-children, a 6 yr old grandson and another grandson on the way! So I look forward to continuing on this healthy journey. God is good!!".
Goodbye back fat and menopause belly!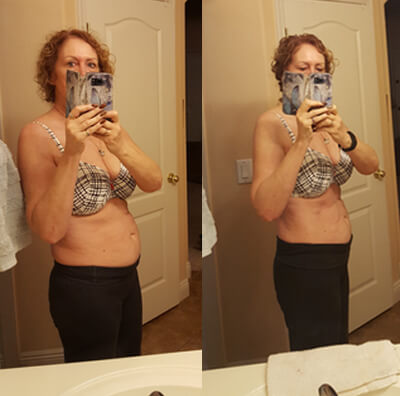 - Tammy West
"Not sure my face pics show much change, but good bye back fat & menopause belly.
If you look close my mirror says " I am enough & I'm worth it" I see that every morning and every night before bed. The mind is a Powerful tool!
Thanks Danette & Tribe for guiding me back to me. I am 2 lbs away from my goal on day 23 for after pics, but I'm on day 26. I will see you in Fit Rise to continue our journey. This program is AMAZING! Love & Gratitude to all."
Are you ready to join us now?
When you click the "Add To Cart" button below, you'll go straight to the secure acceptance form.
Carefully enter your details, so I can send you private access details to Fit Rise which of course, is covered by my personal 60-day, 100% money-back guarantee.

Simply click one of the buttons below to get started right now…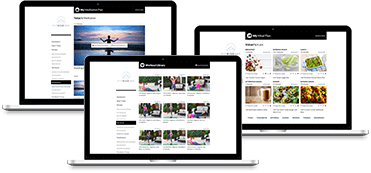 100's of recipes selected for you every week so you always know what is for dinner.
100's of workouts selected for you daily so you can get healing movement daily and never get bored.
Daily meditations so you can find the balance to accomplish your health goals.
Normal Price: $29
Your Price: $0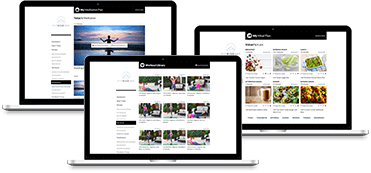 FREE 30-Day Trial Membership

Free for 30 days and then you will be automatically charged just $29 dollars a month and you can cancel at any time.

I Want My Free Trial To Fit Rise 365!
You can cancel at anytime.